Portfolio

Züblin's rental income amounted to CHF 4.2 million in the first half of 2021/22. The asset value of the real estate portfolio increased by CHF 1.1 million to CHF 219.8 million.
Portfolio Performance

The value of the Züblin portfolio increased slightly by CHF 1.1 million from CHF 218.7 million at 31 March 2021 to CHF 219.8 million at 30 September 2021. This positive change of 0.5% resulted firstly from investments of CHF 0.5 million in the properties and secondly from a further lowering of discount rates in the current market environment.
Annualized rental income amounted to CHF 8.6 million (compared to CHF 8.3 million as of 31 March 2021). The vacancy rate decreased from 15.7% to 12.6% during the reporting period. The weighted average lease term (WALT) of the portfolio is 3.5 years.
The positive trend in the portfolio's key figures, as set out below is primarily attributable to successful letting.
Portfolio Overview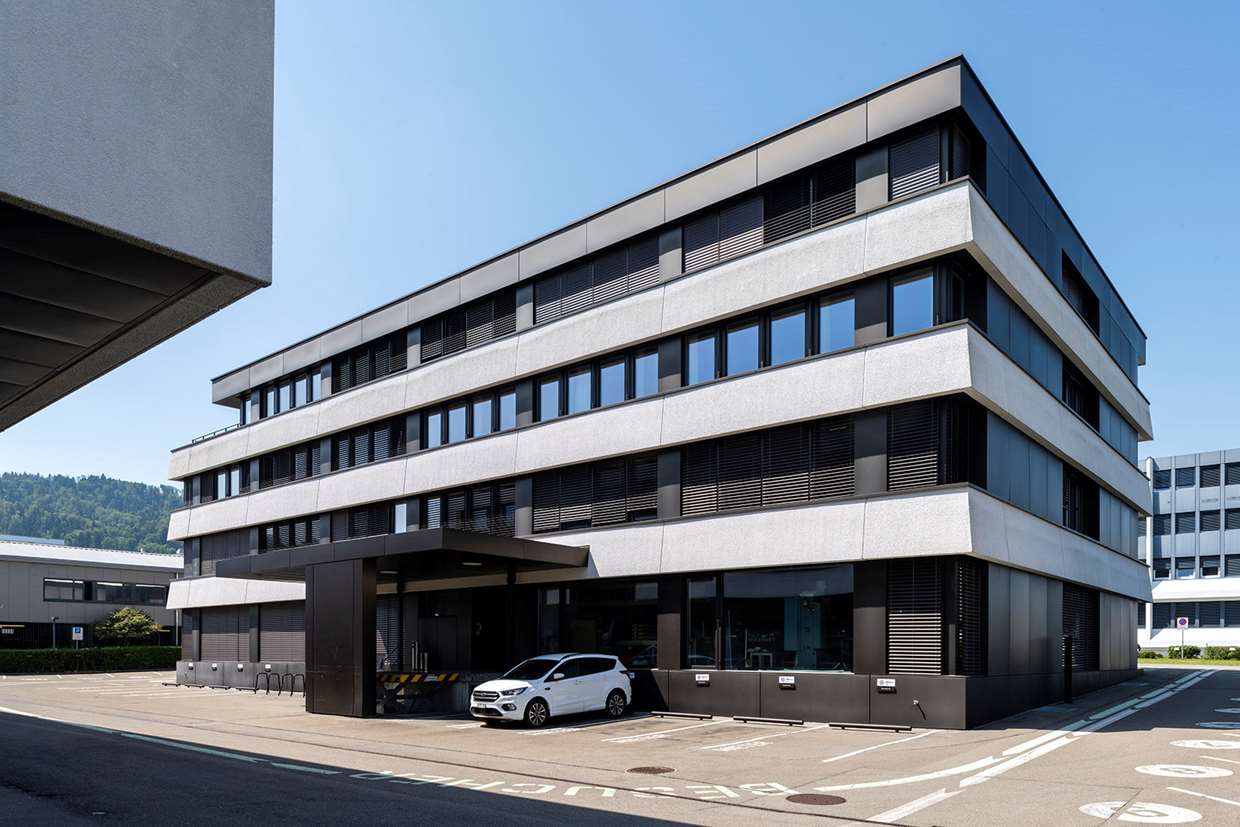 Positive change in value and vacancy reduction
Our Properties at a Glance
Leasing Activities
The first half of 2021/22 was a period of gradual normalization. As restrictions eased after the second lockdown, retailers and most service providers were able to resume operations in March 2021. As a next step restaurant terraces were able to open up from 19 April 2021, followed by the re-opening of indoor hospitality - albeit with limited occupancy. This eased the situation for our tenants directly affected by the COVID-19 restrictions in the restaurant, retail, sports and leisure segments. As reported in previous periods, Züblin's portfolio was barely affected by rent reductions or deferrals which continued in the first half of the year. There were also clear signs of a recovery in the rental market in the first half of 2021. Following the ending of the lease of a long-standing single tenant in Zurich Holbeinstrasse, the ground floor space was let to a well-known sports medical practice for a term of 10 years. In addition, we signed a 5-year contract with a well-established wealth management company from Geneva for the first floor (275m2). These lettings reduced the vacancy rate in the property from 18.1% to 10.0% during the reporting period.
The repositioning and refurbishment of the first floor of the TORRE high-rise in Baden has paid off. A 10-year contract was signed with a local medical practice for the 164m2 space from 1st September 2021. The vacancy rate in the property thus went down from 7.8% to 3.6%.
Demand for space in the office and commercial property in Egg near Zurich strengthened.  A number of smaller spaces and individual offices were leased during the reporting period. Following the departure of a tenant in July 2021, the vacancy rate increased from 11.6% to 19.4%.
There were also positive signs in our Bern property. Discussions are currently underway with two potential tenants, both companies already based in the Bern-Bümpliz area. We see good chances of significantly reducing the vacancy rate of 36.9%.
The two properties Hardturmstrasse and Hofwiesenstrasse in Zurich are fully leased.
In terms of the long-term impact of COVID-19, Züblin expects the office to continue to play an important role as a central workspace for companies and their employees which fosters innovation, knowledge transfer and corporate culture. However, when it comes to creating attractive space offerings, we expect the demands on the office as a workplace to change, and in particular for flexibility and the quality of locations to become increasingly important criteria when letting office space. In this regard, Züblin's portfolio is well-positioned to meet changing tenant requirements.
Major Tenants
Our major tenants are all well-known companies or administrative bodies of the city of Zurich. Just under half of rental income is generated by our five largest tenants.
Lease Contract Analysis in kCHF 
The following table presents the expiring leases based on actual rent (contract rent) and on the assumption that the expiring leases will be extended or renewed at the market rents prevailing at the present time (market rent).
Sustainability
Conserving resources and minimizing CO2 emissions are key steps towards achieving national and international objectives to combat climate change. Züblin has been committed to working with tenants to optimize the energy efficiency potential of its properties since 2006. Conversion projects of the properties on Holbeinstrasse in Zurich (2009/10), Gewerbestrasse in Egg (2012) and Morgenstrasse in Bern (2013) were carried out in accordance with the Swiss Minergie standard.
In order to further improve energy efficiency, we are currently examining the data from the building consumption systems in our properties and adding to the list of measurement criteria where necessary. This enables us to bring our energy data into line with best practice in the industry and define the steps needed to further reduce CO2 in our properties.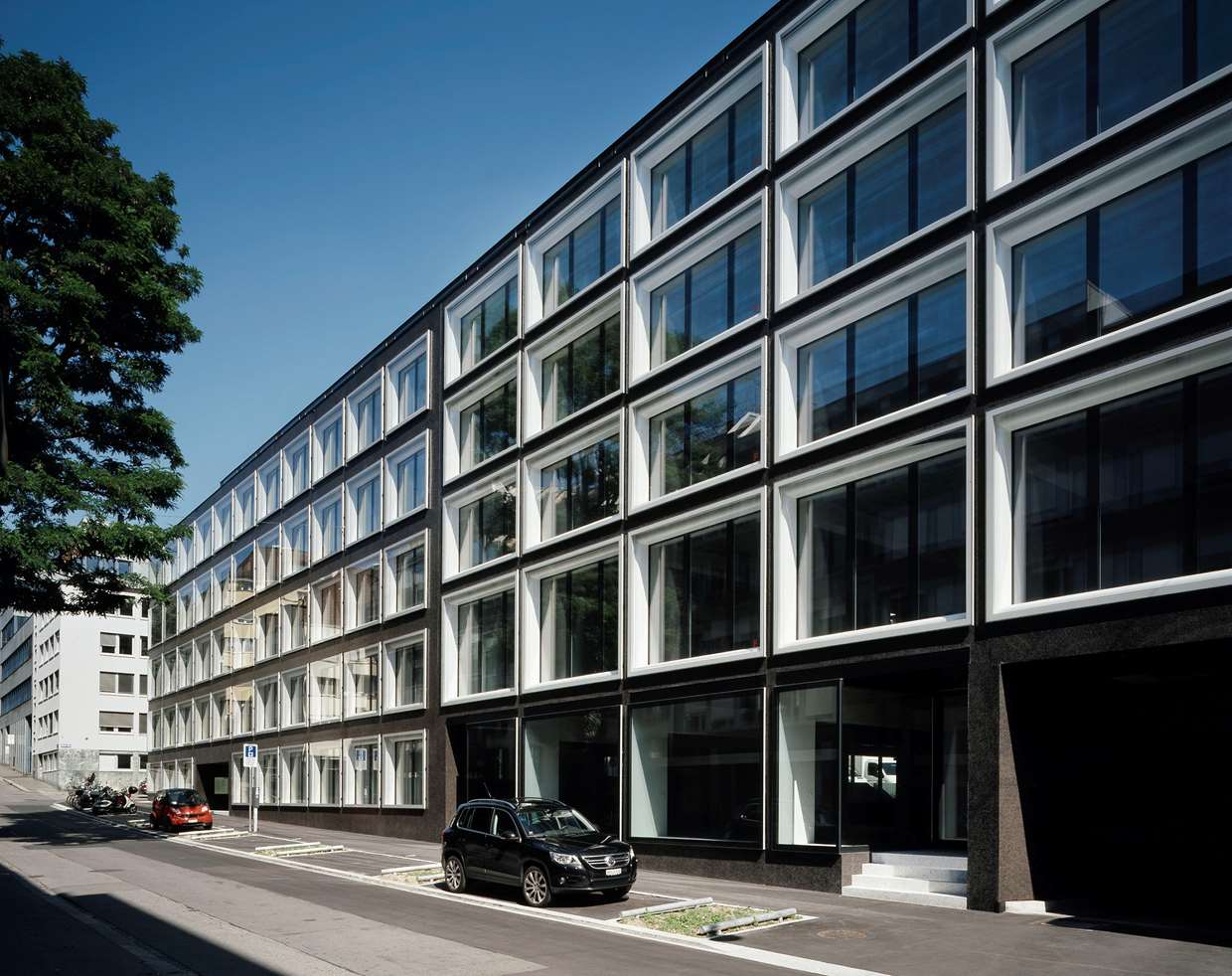 Forward-looking through Energy Efficiency
Outlook
COVID-19 continued to affect everyday life and the economic situation in the second year after the outbreak of the pandemic. The easing of restrictions, together with steady progress in vaccinating the population in the first half of 2021/22, led to a strong economic recovery which is also reflected in the Swiss real estate market. On the transaction market, prime yields for properties in good CBD locations are back to pre-pandemic levels and demand – which was already high – has been boosted further.
Züblin has sufficient liquid funds at its disposal to take advantage of good investment opportunities. We are actively assessing offers and projects, but will not invest at any price. Züblin's strategy aims to create a portfolio with a healthy mix of stable rental income, sustainable value creation and a good risk/return profile in order to generate yields in line with its investment criteria.
Strategic Focus
Züblin continues to focus on selective investments in office properties in its established core markets, with an emphasis on its home market of Switzerland. In the current market environment, acquisitions will only be made if they meet the defined investment criteria, complement the portfolio sustainably and assure long-term added value.
Investment Criteria