Portfolio

Commentary on the Portfolio
Züblin's current portfolio comprises five investment properties in Switzerland located in Zurich, Bern, Baden and Egg with a total usable space of 28'135 m2. The overall asset value as of 30 September 2018 amounts to CHF 201.2 million. This represents an increase of CHF 1 million as compared with 31 March 2018, mainly deriving from the further compression of the discount rates.
As of 30 September 2018, annualized rental income was CHF 8.2 million. The vacancy rate for the portfolio improved slightly from 10.5% to 10.3% during the reporting period. Weighted average lease term (WALT) shows a slight decrease from 5.2 down to 4.7 years taking into account smaller lease extensions that did not impact the total WALT significantly.
Swiss real estate industry has experienced divergent trends during past six months. The leasing market stayed quite weak despite good macroeconomic performance. In particularly occupancies in secondary locations and rental rates in prime locations were still in movement. At the same time investment market looked quite overserved with investors hunting for yield in low interest environment. We see more supporters expecting rise of interest rates in mid- and long-term, but do not find that these expectations are generally priced in.
Züblin was able to benefit from a further increase in the value of its existing portfolio however, considered the risk-adjusted return for new acquisitions to be too low and consequently, did not conclude any transactions in the year under review. The team aims to grow the portfolio to the effective scale but is cautious to trade-off short term scaling to investment's quality. Therefore our broad sourcing is balanced with disciplined selection and sound reasoning.
One more step was undertaken further to better respond to the demanding market situation. Züblin implemented a new operational set-up via outsourcing its day-to-day property operations to the experienced property manager in summer 2018. The company's in-house asset management function will be reinforced with a seasoned expert.
Market value of
overall portfolio increased
by CHF 1 million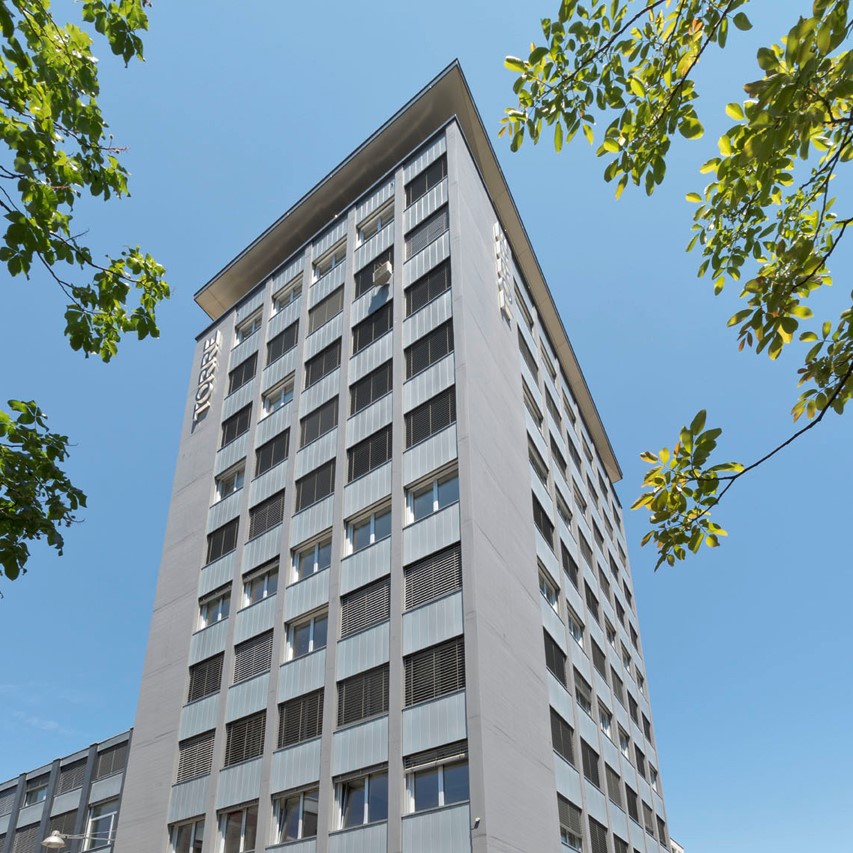 Portfolio Overview
Major tenants
Overall portfolio
WALT 4.7 years
Lease contract analysis in CHF Mio. 
Portfolio Details